Entries Tagged as:
Fear

08/22/18
Sticking it Out on the Rocky Road to Publication
I've worked hard all my life and was taught that hard work and determination pays off. I put myself through law school, raised two amazing daughters as a single mother, and embarked on a writing career at mid-life, eventually being published by many prestigious magazines and newspapers. Yet that golden book deal remained elusive. At times I've feared that perhaps I'd finally hit my personal glass ceiling.Type a short description of your new blog

1 Comment

Tags: agents · book publication · Danielle Flood · Fear · first book · Jennifer Haupt · memoir · rejection · Susan Shapiro · the writing life · writing

09/26/17
Hurricane Preparedness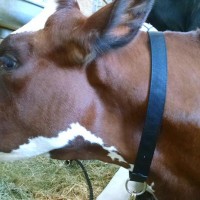 Two weeks ago the Governor of Georgia ordered a mandatory evacuation from certain parts of the state, including Savannah where I live now. Weather forecasts predicted a Category 3 strength direct hit to Savannah from Hurricane Irma, with a storm surge of 10-15 feet. In less than five years, I've battened down for three hurricanes – Hurricane Sandy before I left Brooklyn, Hurricane Matthew last October, and now Hurricane Irma. It felt like I'd just evacuated and here I was ordered to leave town again.

No Comments

Tags: Attachment · Divorce · Fear · Georgia · Gratitude · Hurricane · Hurricane Irma · Hurricane Matthew · Hurricane Sandy · Loss · Montezuma · Perry Georgia State Fair · Pig races · Savannah · State Fair