Entries Tagged as:
Perry Georgia State Fair

09/26/17
Hurricane Preparedness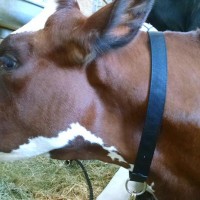 Two weeks ago the Governor of Georgia ordered a mandatory evacuation from certain parts of the state, including Savannah where I live now. Weather forecasts predicted a Category 3 strength direct hit to Savannah from Hurricane Irma, with a storm surge of 10-15 feet. In less than five years, I've battened down for three hurricanes – Hurricane Sandy before I left Brooklyn, Hurricane Matthew last October, and now Hurricane Irma. It felt like I'd just evacuated and here I was ordered to leave town again.

No Comments

Tags: Attachment · Divorce · Fear · Georgia · Gratitude · Hurricane · Hurricane Irma · Hurricane Matthew · Hurricane Sandy · Loss · Montezuma · Perry Georgia State Fair · Pig races · Savannah · State Fair