Entries Tagged as:
Flannery O'Connor Childhood Home

04/04/18
I Love A Parade!
Last Sunday I walked in my third parade in only two weeks. And all week long I can't stop singing "
I Love A Parade."
Since moving to Savannah four years ago, I've marched in at least 15 parades. This town grabs every chance it can to celebrate, and so do I. We even have an annual celebration in February commemorating the founding of the Georgia colony.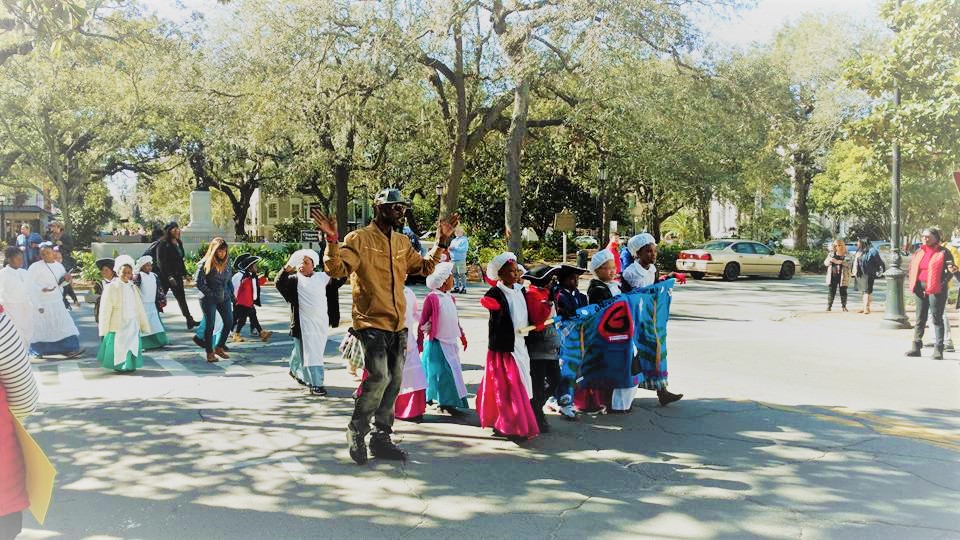 ​​​​​​​

5 Comments

Tags: VFW · Buddy Poppy · Flannery O'Connor · Georgia Day · I Love A Parade · Mardi Gras · MLK Jr. Day Parade · parade · St. Patrick's Day Parade · Flannery O'Connor Childhood Home · Georgia · Savannah

09/04/17
PRIMARY HOBBY: BOOKWORM
"I believe that magically the book we are supposed to read somehow appears in our hands at just the right time," best-selling author Ann Hood writes in her new memoir MORNINGSTAR: Growing Up With Books, a series of essays about the books that shaped her life. I nodded constantly while reading MORNINGSTAR last month. Like Ann, my hometown didn't have a library either. Every Saturday a Bookmobile parked at the post office across from my house, and I'd check out as many books as my little arms could cradle and carry them home. I devoured all the books I could get my hands on. Low-brow, high-brow, it didn't matter. Nancy Drew, Agatha Christie, Ursula Le Guin. Like Ann, I remember reading Little Women over and over.

2 Comments

Tags: Agatha Christie · Ann Hood · Bookmobile · Books · Comfort · Flannery O'Connor Childhood Home · Little Women · Morningstar: Growing Up With Books · Nancy Drew · Reading · Sychronicity · Ursula Le Guin · Ursula LeGuin